This is like the phrase "That's the way I heard it" but as a photo. This is the Behind the Scenes (BTS) view of one of my recent food photo shoot at Danny's Dockside Pizza Bar. This was was especially fun because of the live music playing while we shot the massive pies and excellent Italian dishes coming out all night long.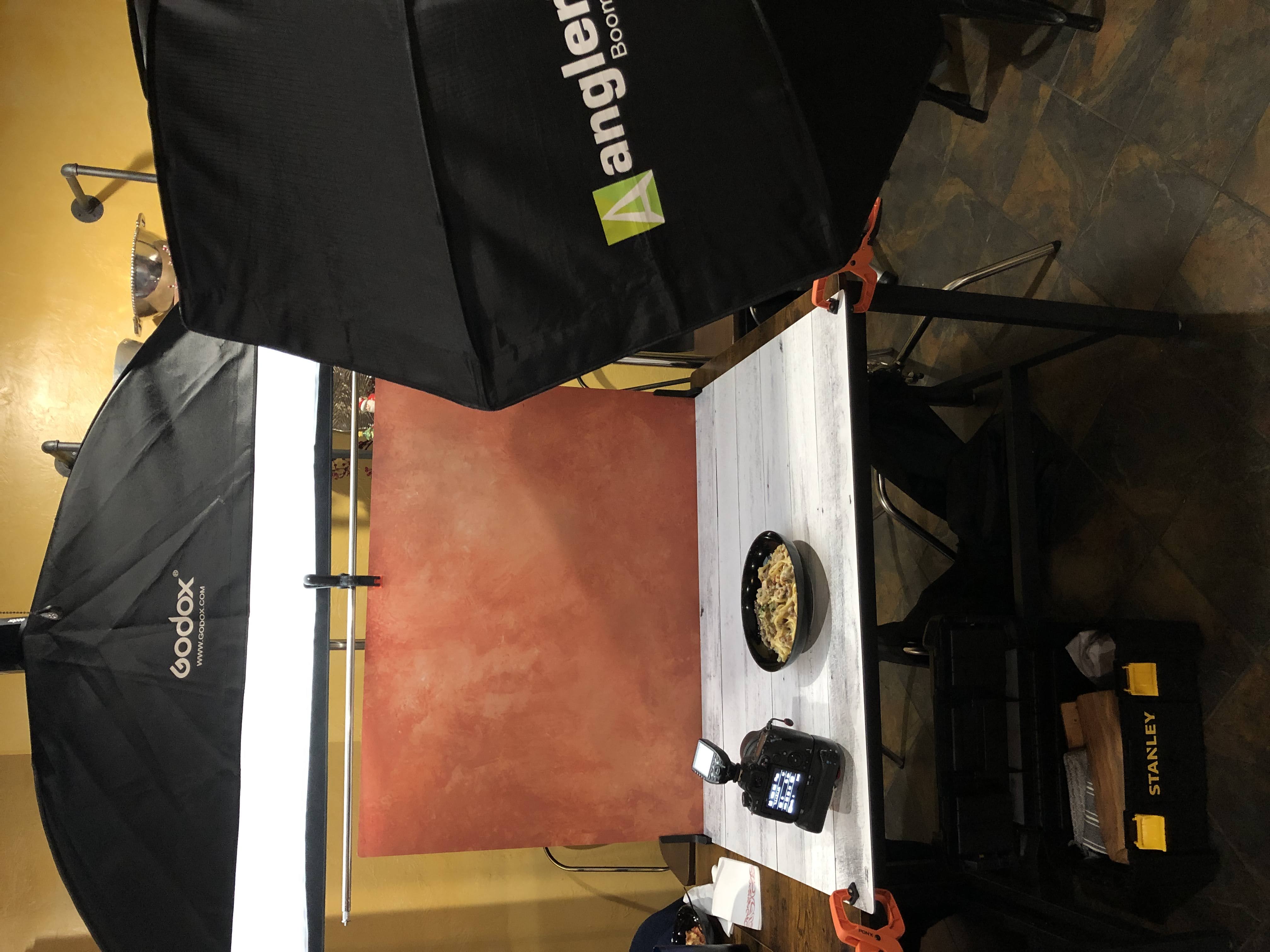 From top to bottom, left to right:
Godox strip light and AD200Pro strobe on a C-stand
C-stand with boom arm supporting a VFlat World Duo Board
Off-camera right is a c-stand supporting a Gogox AD600Pro strobe and Angler Octo 36″ softbox
Canon 90D with battery grip and Godox XPro trigger
Stromboli, of course!
Vflat World Duo Board held to table with clamps from Home Depot
Stanley, the original "food shoot box" with my gear and props I keep around just for food shoots.
A fun shoot all around and great experience, even as families started getting seated nearby, complete with kids drooling while seeing all the food coming to our table 🙂