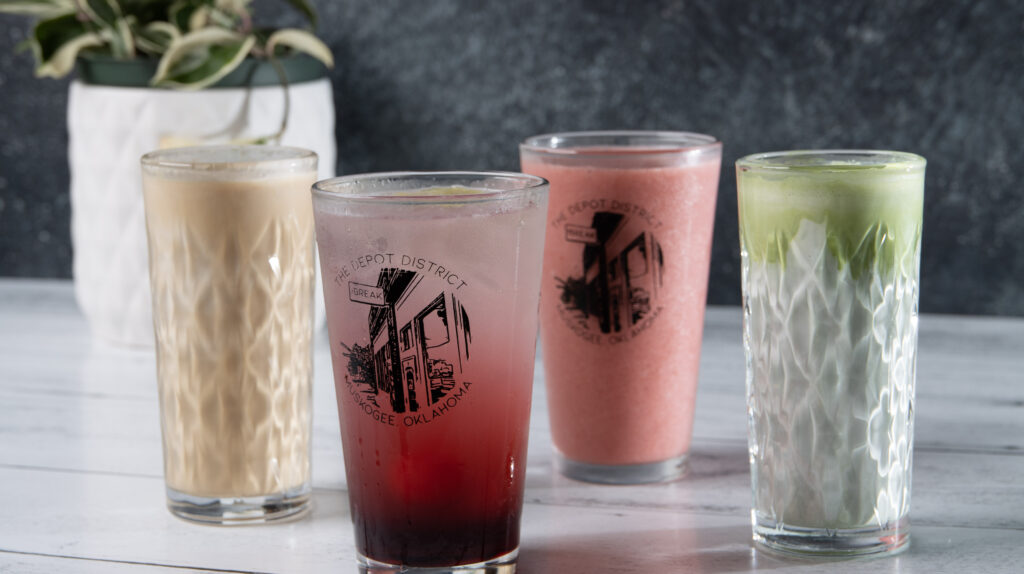 In Muskogee, Oklahoma, there's a part of town called the "Depot District" where Doordash hired me to take a "Break." Haha. See what I did there?
The Break Coffee Shop and Cafe was a great place to shoot a few drinks and menu items, and like I've done before and will do many times since – I LOVED creating an environment to shoot in that didn't directly reflect the setting at the time we were shooting the images. It was sunset at the time of this shoot, but we couldn't have the direct orange glow interfere with the shoot, even though the only way we could easily setup was where the sun would come right in.
I setup a black flag on a stand (industry term "flag" for any piece of cloth or other material to block or alter incoming light.) From there, I added in strobes to get the light that we did want on the products. We shot the required shots for Doordash, then moved on to a couple creative shots.
I think my favorite part of food shoots is being able to sample food from places I might not have otherwise thought to visit on my own. For this, I can tell you that I LOVED this shop and would highly recommend it for anyone needing a Break in Muskogee, OK.